You can find Heather at KennedysAngelGowns.org on Facebook, Instagram, and Twitter.
If you are interested in donating a Wedding Gown please email Heather at heather@kennedysangelgowns.org, call at 757-263-8479
You can mail dresses to P.O. Box 5173 Virginia Beach, Virginia 23471.
In this episode, Heather Wilson shares her story of daughter Kennedy who was born still on August 17, 2009, and how her tragedy turned into a non-profit she founded named after her daughter Kennedy's Angel Gowns.
Few Take-A-Ways:
Take Time to Grieve. Heather took 7 years before she started Kennedy's Angel Gowns.
God will open doors for you. You have to trust him and the process. She explains her perspective on this in the podcast.
Sometimes just being there with someone is enough when they are grieving and just lost a child.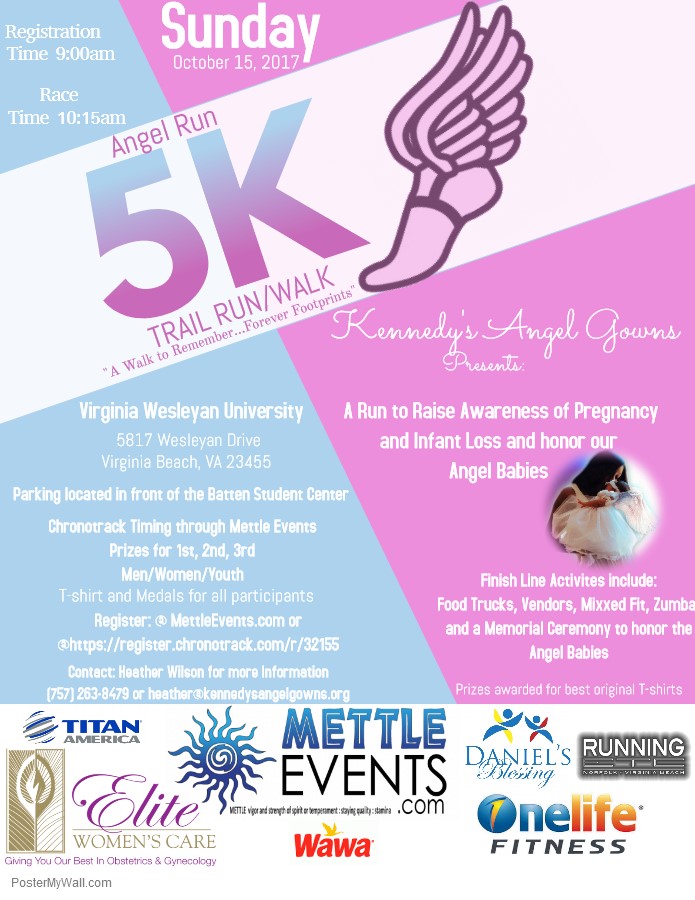 October is Pregnancy and Infant Loss Remembrance Month. Kennedy's Angel Gowns is hosting a Angel Run 5K at Virginia Wesleyan University on October 15 at 10:15AM. To register click here.